Projects
I will be posting full project write-ups in the future. For now you can look at me reading an iPad in bed and then check out a CD duplicator I built out of LEGO.
On-Air Light
A quick and dirty build to let everyone know that Michelle is on a conference call or that I'm recording music or a podcast.
CD Duplicator
I wanted a device that could change CD/DVDs without human intervention and without needing any special software. This would let me rip CDs and DVDs as well as burn data backups to disk very easily. Building my own seemed like the perfect project. This allowed me to learn about servos and program in the Arduino environment.
CD Duplicator v2
I'm currently in the process of redesigning the disk changer and basing the platform on aluminum extrusions, linear rods, and a vacuum pickup mechanism. Here is the current state of the design. It's a little messy but I'm still dry fitting all the parts.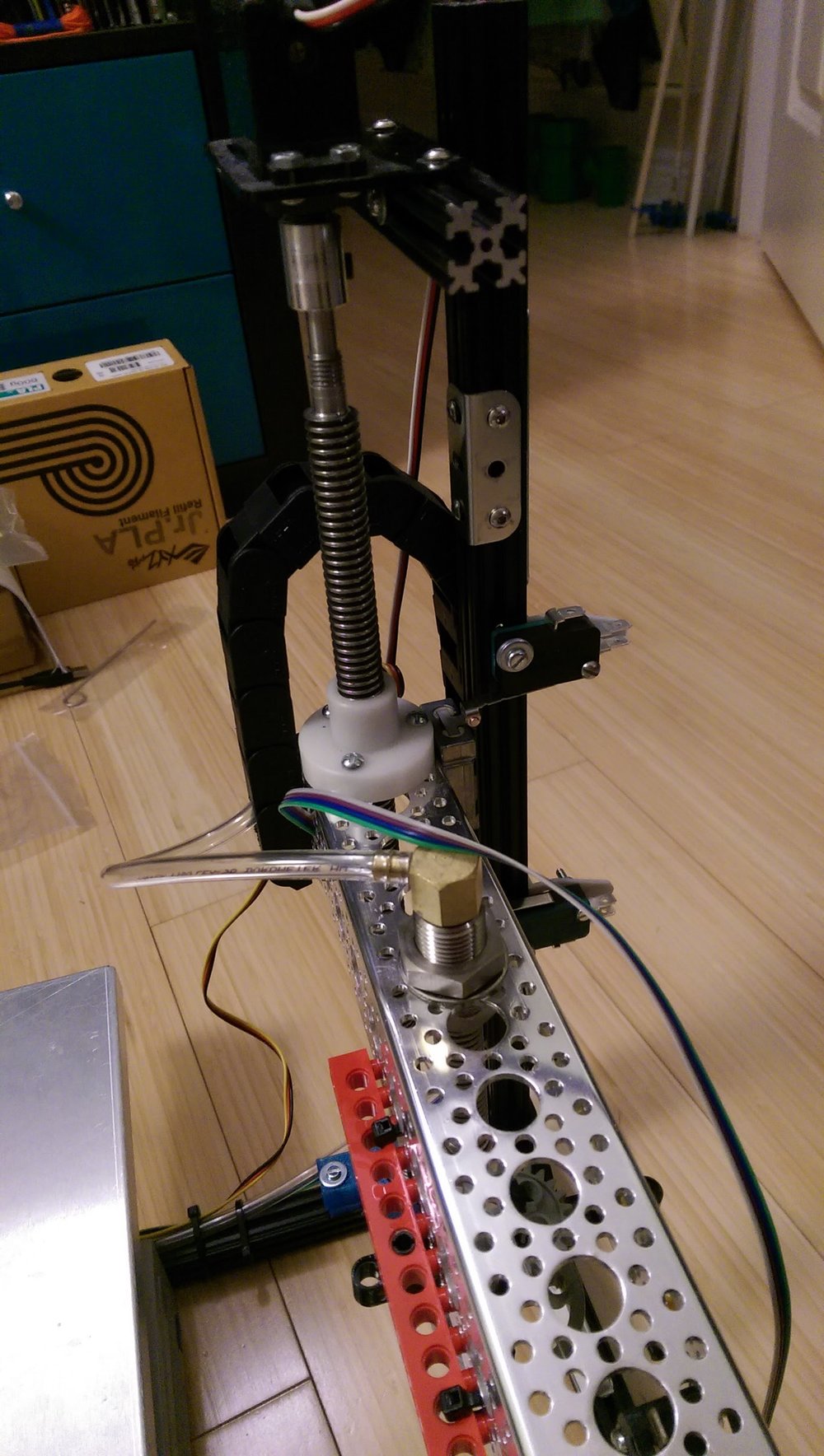 Bedside Touchpanel
When I entered the work force after college I got the chance to program a few conference rooms with Crestron. One of the first things I did after that project was purchase an older model Crestron CT-1000 and embed it into the headboard of my apartment.
I then programmed the control processor to control my lighting, room audio volume, media selection, curtains, and air conditioning unit.
I loved the convenience of having tactile buttons for the lights, volume, and shades; as well as the ability to program the touch panel to let me scroll through my music list and choose artists and songs right from bed. It made Saturday and Sunday mornings a lot more enjoyable.